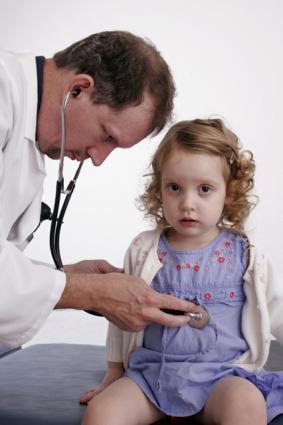 Choosing a baby pediatrician can be a daunting task. You'll want a pediatrician that has a good reputation, of course, but that can also mean that you'll have more trouble scheduling an appointment for your child, and you may have to wait longer in a waiting room full of sick children. Before you choose your child's doctor, you should consider the following points and questions.
When Should I Begin My Search?
You should begin searching for a baby pediatrician by the middle of your pregnancy. This will give you plenty of time to ask other mothers for recommendations, and you should be able to set up an appointment to actually meet the doctor and ask any questions you might have.
How Do I Find the Best Baby Pediatrician?
Keep in mind that your definition of the best pediatrician and someone else's definition may be quite different. As with virtually any other situation, some of this will simply come down to chemistry. How well will you get along with your doctor? If your personalities clash and your child care preferences differ, then you probably won't be happy with that particular doctor, even though a friend of yours sings his praises continuously. Remember, the best pediatrician is the one that makes you happy and confident that your child is being looked after and your concerns are taken seriously.
What Questions Should I Ask?
You can start looking for a baby pediatrician by just asking other moms who they use. You'll probably get several answers, so ask them specific details about what they like about their doctor. If you are interviewing doctors, however, you can use the same questions at the interview. Some sample questions might be:
Is it easy to get a spur-of-the-moment appointment?
Is there only one doctor in the office?
If there is more than one doctor, can I request to see my preferred doctor only?
Does this pediatrician have a nurse practitioner?
If so, what type of role does she play?
Will I mostly see her instead of the doctor?
How much time will the doctor spend with my child?
Is this doctor covered under my insurance plan?
What hospital is this doctor affiliated with?
What are this doctor's views on breastfeeding?
Will this doctor be able to examine my baby after her birth?
What is this doctor's specialty, if any?
How accessible is this doctor after hours?
Who will cover the doctor's patients if she is out of town?
What are the standard fees for well-care visits and immunizations?
What lab work can be performed at this doctor's office?
Other Details
Finally, you might want to consider a few other details before selecting a baby pediatrician.
How far is the doctor's office from your home?
How clean does his office appear to be, including waiting room, exam rooms, and bathrooms?
Does this pediatrician have a well baby waiting area and a sick baby waiting area to separate children?
Once you have made your final decision, keep in mind that it isn't made in stone. If you decide that you simply aren't comfortable with the pediatrician you have chosen, by all means switch doctors. Be sure you let your new pediatrician know where your child's records are. You'll probably need to sign a records request form, so that all the information on your child can be sent to the new doctor's office.
Related Baby Links
Starting Baby on Solid Foods
Baby Development Stage for the First Six Months
Baby Development Stage for Ages Seven Through Twelve Months
Baby Development Stage for Ages Twelve to Twenty-four Months