100+ Unique & Common Korean Girl Names
Browsing over 100 unique and common Korean girl names provides you with excellent choices for your daughter. Consider the meaning of each name to help you narrow your many choices.
Unisex Korean Girl Names List With Multiple Meanings
Many Korean names given to girls are often unisex and have multiple meanings. The meaning is determined by the Hanja (Chinese characters) that are used to write the syllables. This creates a variety of meanings for each word; examples are given but for ones with more than a few meanings, they are noted as having more.
Ae-Cha (love and laughter)
Chaewon (orign or beginning and more meanings)
Dea (great one)
Eunji (kindness, intellect, mercy, and more meanings)
Eunjoo (little flower, summer grace, and more meanings)
Gyunghui (beautiful, honor, respect, and more meanings)
Hayoon (sunlight, summer name, and more meanings)
Hyejin (intelligent and bright, precious and rare)
Jieun (hidden)
Jimin (quick, clever intellect)
Jin-Ae (truth, love, treasure)
Jiwoo (branch, perceive, mercy, and more meanings)
Jiyoung (winsome, perception, flower, and more meanings)
Kwan (strong girl)
Kyung-Soon (honored and mild)
Migyung (beautiful, scenery, and more meanings)
Minji (sharp intellect)
Minjung (the people)
Minsuh (dignified people)
Mun-Hee (educated literate)
Seohyun (auspicious, virtuous, and more meanings)
Soomin (clever, excellence, and more meanings)
Sun Jung (goodness and noble)
Yeona (heart of gold)
Yoonah (light of god)
Yoon-suh (eternal youth, thank you, and more meanings)
Young-hee (courage, beauty, flowers and more meanings)
Young-mi (eternal, beauty, and more meanings)
Beautiful Korean Girl Names With Lovely Meanings
You can choose from several names that mean beautiful to express your love for your daughter. There are other names that also have lovely meanings that you may find as a suitable name for your baby girl.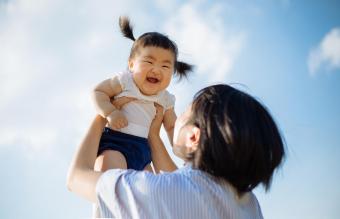 Aera (love)
Ahnjong (tranquil)
Ara (beautiful)
Areum (beautiful)
A-Yeong (refined)
Bong-Cha (superior daughter)
Cho (beautiful)
Cho-Hee (beautiful joy)
Eun-Kyung (graceful gem)
Hea (graceful girl)
Hiah (glad)
Jia (beautiful, good)
Jung hwan (righteous beauty)
Kyong (brightness)
Kyung Mi (honored and beauty)
Mee (beautiful)
Mee (beauty)
Mi-Cha (beautiful girl)
Mi-Hi (beautiful joy)
Mi-hi (beautiful joy)
Mi-Kyong (beauty and brightness)
Mi-Ok (beautiful pearl)
Mi-Sun (beauty and goodness)
Mi-Young (everlasting beauty)
Moon (smart one)
Myung-Hee (cheerful joy)
Sang-Hee (pleasant one)
Sena (world's beauty)
Sun-Hee (goodness, pleasure)
Korean Girl Names That Are Flowers
You may feel that a flower name best fits your baby. There are many choices that sound very beautiful. If you have a favorite flower, you may decide it's the perfect name for your precious baby.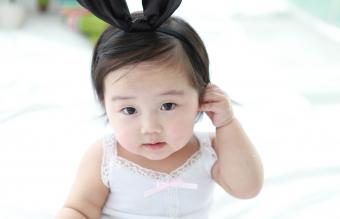 Ailiseu (iris)
Baeg-Ilcho (zinnia)
Bongseon (impatiens)
Chija (gardenia)
Dallia (dalia)
Deiji (daisy)
Haebaragi (sunflower)
Haw (young beautiful flower)
Hei-Ran (graceful orchid)
Hwa-Young (beautiful flower)
Jang-Mi (rose)
Jelanyum (geranium)
Jindallae (azalea)
Kaneisyeon (carnation)
Mindeulle (dandelion)
Molan (peony)
Nari (lily flower)
Paenji (pansy)
Soo- A (perfect lotus flower)
Soo-Gook (hydrangea)
Soo-Yun (perfect lotus flower)
Suseonhwa (daffodil)
Tyullib (tulip)
Yang-gwibi (poppy)
Yon (lotus blossom)
Korean Girl Names That Reflect Nature
If you love nature, you may wish to name your baby girl a Korean name related to nature. You can choose an element, animal or other natural object. Some names have two meanings that add a romantic touch and in some cases, a mystical feeling.
Bada (ocean)
Baram (wind)
Bong (mythical bird)
Bon-Hwa (Glorious)
Byeol (star)
Eun Ae (grace with love)
Eun Jung (grace and affection)
Eun-Kyung (graceful gem)
Hae (ocean like daughter)
Hae-Won (Graceful and beautiful garden)
Heejin (precious pearl)
Ho (goodness lake)
Hyun-Ok (wise and beautiful pearl)
Joo (jewel)
Myung-Ok (bright pearl)
Sook (she of pure nature)
Haneul (heaven or sky)
Haru (day)
Yuri (glass/crystal)
Taeyang (sun)
Unique & Common Names Just for Korean Girls
You can find lots of unique and common baby names for Korean girls. With over 100 names, you're certain to find one that best fits your little one.