If you're looking for the perfect boy names that start with h, know that there are tons of options available to choose from. Be sure to check out your favorite names' meanings before settling on a name to make sure you love that as well.
Boy Names That Start With H
While picking a name for a boy can be overwhelming, trust your gut, take your time, and enjoy the process of doing so.
H Boy Names
Hudson: Son of Hud
Hayden: Hay valley
Henry: Ruler
Hank: Ruler of the estate
Harry: Ruler of the army
Haldor: Rock
Hanford: Stone
Halston: Holy stone
Halvar: One who defends the rock
Hardwick: Flock
Harper: One who plays the harp
Harold: Bright
Hector: Restraint
Harvey: Iron
Hugh: Spirit
Hunter: One who hunts
Harley: Meadow
Howard: Guard
Herman: Army and strong
Hubert: Clever and smart
Hogan: Youth
Hamilton: Crooked hill
H Boy Names Unique
Unique boy names that begin with H include:
Harvey: Iron
Holt: Small forest of trees
Heike: Powerful ruler
Helios: Sun
Hawkins: One who works with hawks
Hercules: Referring to the demigod known for strength
Hue: Lily flower or referring to the color green
Hampton: By the town
Hollister: Dweller
Horae: Seasons
Haddon: The hill of heather
Hanson: The son of Hans
Haze: Refers to the Hazel tree
Hale: Hero
Heston: One who comes from the town of Heston
Helmut: Healthy mind
Hoyt: One who lives on a hill
Huron: To stand on end
Huck: A bog
Hendrick: Ruler
Hugo: Mind
Houston: The town on the hill
Huxley: One who is from the field
Harlem: House on a hill
Holden: Hollow
Hendrix: Ruler
Hans: Graciousness
Hawk: Referring to the type of bird
Modern English Baby Boy Names Starting With H
Modern English boy name options:
Hutchinson: Hug
Hal: One who rules the army
Howie: Brave
Hawthorne: One who lives by a hedge
Hartford: The deer crossing
Herald: The army commander
Hilton: Settlement
Holman: Hollow
Holmes: One who lives near the river
Haven: Safe
Harlon: The meadow of the hares
Hyatt: One from the high gate
Hyde: One who farms the land
Hagley: One who is from the hedged enclosure
Haines: Dweller
Halbert: Weapon maker
Halsey: Sacred island
Halford: Hawk
Hunt: One who is a hunter
Haig: Enclosure
Harley: Hare
Top Names Starting With Letter H
Top H names:
Horus: Referring to an Egyptian pharaoh
Hary: Home
Henri: Ruler
Handel: Commerce
Hadar: Splendor
Hadi: One who leads
Harkin: Referring to the color red
Haley: The hay clearing
Hamal: Lamb
Hamish: God protects
Hamlet: House
Hansel: Gracious God
Hud: One who is hooded
Modern Hindu Baby Boy Names Starting With H
Hindu boy names:
Hazen: Beautiful
Heer: Lord
Haib: Loved
Hakeem: Smart and wise
Haksh: Bright
Hiran: Immortal
Hansal: Swan
Hiten: Heart
Hansin: The universal soul
Hemil: Gold
Hanan: Kind
Haneesh: Ambitious
Harindra: Referring to a color
Hemish: The lord of the earth
Huda: Guidance
Hardik: From one's heart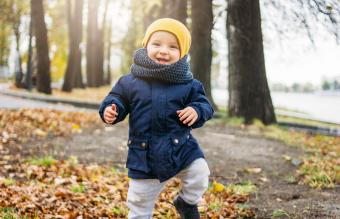 Best H Baby Names
Some best H baby name options:
Henderson: The son of Henry
Halen: Hero
Holland: Referring to the location
Hamza: Lion and brave
Harlyn: The army's land
Harris: Son of Harry
Hebe: Young
Halle: Hall
Hari: Refers to God
Herberto: Army
Hernan: A traveler who is spiritual
Hux: Hook
Henoch: Disciplined
Herminio: Warrior
Hilario: Cheerful
Horacio: One who keeps time
Humberto: Bright
Henricus: Ruler
Hadrian: One who is from Hadria
Hain: Life
Hale: Hero
Baby Boy Names That Start With H
Know that there is no right or wrong name for your little one, and while everyone around you my have their opinion, know that yours is ultimately the most important when it comes to selecting the perfect name.