American girl names seem to be more than timeless, they are part of the country's heritage. All American girl names are almost synonomous with apple pie, flag and patriotism.
Exploring Timeless All-American Girl Names
Traditional names for American girls are very popular and timeless. You can instill a respect for tradition, so your baby girl grows up to approve community spirit.
Agnes
Anita
Anna
Annie
Ava
Barbara
Catherine
Cathy
Connie
Cynthia
Donna
Dorothy
Edith
Edna
Elizabeth
Emily
Emma
Evelyn
Isabella
Jennifer
Jessica
Karen
Linda
Lois
Lori
Madison
Margaret
Marie
Mia
Nancy
Olivia
Opal
Patricia
Patty
Rebecca
Ruth
Sally
Sarah
Sophia (See more girl names that start with S.)
Susan
United States Girl Names
The United States is a melting pot of ethnicity, but all citizens are Americans. There are some girl names that are easily identified as names of those living in the United States.
Amelia
Caroline
Charity
Chastity
Claire
Clara
Ella
Emily
Emma
Evie
Faith
Ginger
Grace
Hope
Isabella
Janet
Judy
Lily
Lucille
Maryanne
Megan
Mercy
Natalie
Nora
Pamela
Ruby
Scarlett
Sophia
Suzie or Suzy
Zoe
Patriotic American Girl Names
The girl names of the American colonists and founding families are consider patriotic names. You can choose one of these names for your baby girl as a tribute to the early American patriots.
Abigail
Betsy
Boudica
Charity
Charlotte
Comfort
Constance
Cornelia
Dolley
Ester
Gabriela
Martha
Mary
Mercy
Molly
Patience
Phebe
Phyllis
Priscilla
Prudence
Rebekah
Rosaline
Sarah
Sybil
Verity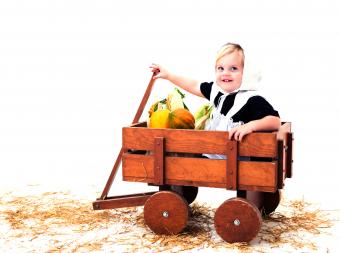 American Girl Names Based on Flowers and Herbs
Some American girl names are taken from the various herbs and flowers that grow abundantly. You may find this approach to naming your child very enticing.
Aster
Crystal
Daisy
Holly
Iris
Ivy
Jasmine
Lily
Patsy
Petunia
Poppy
Rosemary
Tansy
Violet
Willow
American Cowgirl Names
A good American cowgirl name evokes visions of rodeos, ranches and bronco riding. You can find a great American name when you search fun cowgirl names.
Arizona
Bonnie
Callie
Carter
Cassidy
Cheyenne
Clementine
Dakota
Dale
Dallas
Denver
Fanny
Jane
Jessie
Josie
Liberty
Montana
Nevada
River
Scout
Shiloh
Sierra
Skye
Sunny
Tillie
Timeless Red, White and Blue American Girl Names
You have many choices for American names for your baby girl. From colonial old-fashioned names to modern namesakes, there are plenty that can inspire you.