Baby Books About Adoption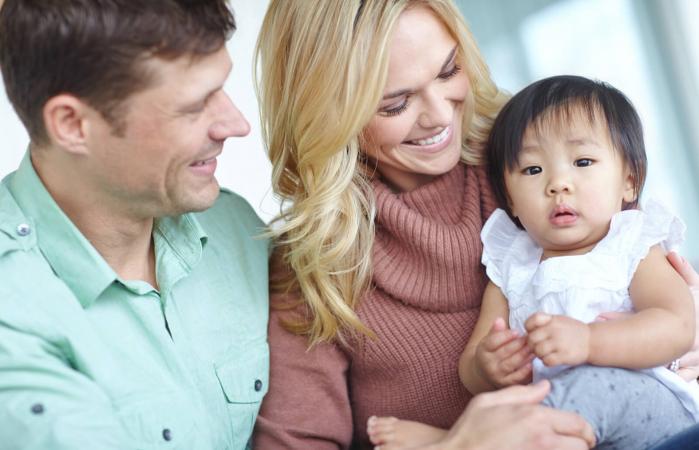 Getting an adoption baby book is a great idea for potential parents and parents-to-be. The book can be about how to adopt (for those considering it), adjusting to adoption (for those in the process or with other children), and of course, a book for the baby that will be arriving soon!
Informational Adoption Baby Book
Finding a book that is written about adoption is a way to get started in the process. Knowing the basics before speaking to agencies can help speed things along. You can meet with the agency, prepared with a list of questions and an understanding about how you feel concerning certain agency practices.
Consider getting these books on the process of adopting:
For more adoption baby books, ask your lawyer or counselor for their recommended reading picks. Your local librarian will also be able to tell you which adoption books are frequently checked out and which contain the most useful information.
What to Read While Awaiting Your Adopted Child
After you complete the adoption process, you may have a waiting period until your new family member arrives. Use this time to make yourself more prepared about the issues your new baby will face, knowing she/he is adopted. Also make this a time to educate other children in your family about adoption.
Children's Books
These are children's books your family may find helpful:
Books for the Parents
Parents should keep up on their reading as well. Being prepared for the different issues that may arise is essential in making a smooth transition. Check out the following books:
Baby Books for Your New Baby
Once your adopted baby arrives, you may want to begin documenting his or her life. Traditional baby books are not meant for adopted children. They often have several pages related to the pregnancy and birth of a newborn. While you can still use traditional baby books, there will be several pages unused. Instead, the best option is to get a memory book geared towards adopted babies. These books will have sections for information about the child's birth parents (if known), preparations made for the arrival, and other special times for the new parents and baby.
Books to Purchase
Adoption baby books to consider for your child include:
DIY Baby Books
Instead of purchasing a pre-made book, you may want to make your own baby book, with pages and features customized to your child's unique situation. Get creative with baby scrapbook ideas, working in cute embellishments and sayings.
Adoption Baby Book Ideas
Adoption has become more open and common every year, and there are plenty of great ideas when it comes to selecting adoption baby books. A wealth of resources for every step in the process is available, from educational resources to uniuqe memory books for an adopted child. In the end, making your child's scrapbook will be worth all of the work you put into his or her arrival.