Baby swimming classes are a great option for parents who want their kids to dive in to learning how to swim at a young age. If you think that infant swim classes might be right up your alley, or swim lane rather,…
Keep reading »
Browse Topics in Baby Development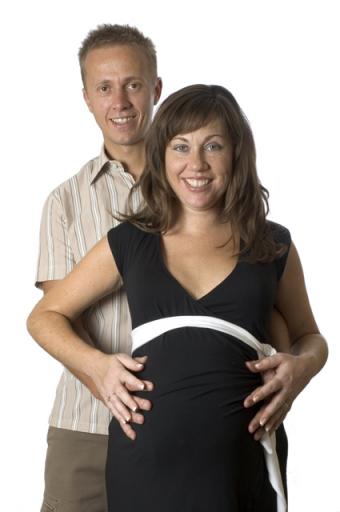 Becoming a parent can be a hectic, trying, exhilarating, scary, wonderful experience. It's also a time in your life when you can expect to be filled with important questions, so you need a trusted resource you can rely on for facts about how you can expect your baby to develop throughout your pregnancy and beyond. The Baby Development category on LoveToKnow Baby can provide you with reliable information and helpful tips that address the inevitable and important questions you are sure to have.
What to Expect
You'll find articles on various topics related to baby development published here. A few examples of the helpful titles you can enjoy - and learn from - include:
Stages of Development and Milestones
New parents often worry about whether or not their baby is on track developmentally. Learn about the stages of infant development from birth through your baby's first birthday, including details specific to important infant milestones.
Physical Development
What is your baby's growth curve? Is he gaining enough weight? Discover how to use height and weight charts for infants as a way to track your baby's physical growth and development.
Communicating with Your Baby
Educate yourself about infant communication, including baby talk, baby sign language, eye contact progression, crying, language development and more.
Baby's Sense
Find out how baby eyesight develops, and get information from an expert on infant hearing loss.
Keep Baby Busy
Learn about helpful and educational infant activities, including the benefits of music and reading to newborns, and resources for infant swimming.
Establishing Routines
Discover what you need to know about establishing comfortable schedules and routines for your baby designed to reduce potential issues with stranger anxiety.
All About Preemies
Find out information related to premature birth at various stages of pregnancy along with preemie success stories and development expectations.
Trusted Baby Information Resource
When you're looking for information on baby development, let LoveToKnow Baby be your first online destination. The editorial team is constantly adding new information, taking care to carefully and thoroughly cover the topics that expectant and new parents need to know about. Whatever question you have today, chances are that you won't have to look any further to find information that addresses your concerns.