Browse Topics in Baby Slideshows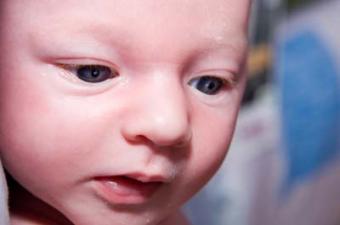 When you find out you're expecting a baby, there's so much to do that it's easy to feel overwhelmed. Fortunately, LoveToKnow Baby is here to help. We've prepared a series of slideshows to guide you through some of the important decisions you'll need to make before your little one arrives.
Choosing a Name for Baby
Choosing a name for your child is no easy task. You may want to select a name with a significant meaning or one that reflects your cultural heritage. Perhaps you're looking for a name that is slightly unique -- yet not so unusual that your child is teased by his or her peers. Review our Top 10 Baby Names slideshow for a few suggestions to help get you started choosing the perfect name for the newest addition to your family.
Decorating the Nursery
When you bring your baby home from the hospital, you'll want to have a safe and happy room for him or her to sleep in. Contrary to popular belief, you don't need to spend a ton of money to make an adorable nursery. All you need to do is be creative with your product selections.
LoveToKnow Baby has several ideas for decorating your child's nursery, including:
Baby Care Essentials
Clothing, diapers, pacifiers, books, toys….the list of baby products available seems to grow longer by the day! What do you really need for your child? What items can you live without? To learn more about shopping for baby, check out the following helpful slideshows: