Baby Expert Interviews
Tooth decay is a very common childhood disease, but parents sometimes overlook the importance of caring for baby teeth. Dr. Jennifer Salzer, a mother of four and a dentist, recently spoke to LoveToKnowBaby on…
Keep reading »
Browse Topics in Baby Expert Interviews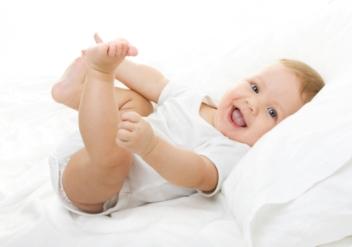 We've got numerous interviews on a variety of topics that offer advice and insight on taking care of your baby. Whether you need help with baby sleep issues, want some innovative ideas on decorating the nursery, or just need some insight into baby development stages, we're here to help.
Helping Baby Sleep
A common problem among many parents involves how to encourage baby to develop good sleep habits. Our interview with Dr. Joanne Baum will help you conquer those sleep issues that have you and your little one staying up all night.
Decorating the Nursery
If you're searching for some unique and practical ideas for decorating your baby's nursery, check out our nursery-themed interviews. Robin Wilson offers tips on creating a beautiful baby's room, while Kathy Peterson will help you save money and create a room you and your baby will love at the same time.