6 Types of Childcare Services to Consider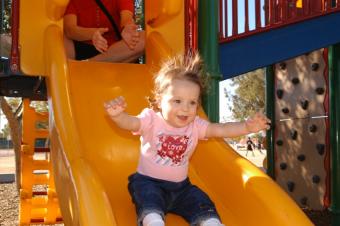 Whether employed outside of the home or simply crave some time apart from your child, there are six main types of childcare services available. The following list will outline each kind and the necessary information for selection within each category.
Daycare or Childcare Services Centers
Facilities that provide care in a large setting outside of the home. A list of simple tips on finding a daycare center is available in the article Finding a Day Care found at LoveToKnow Baby.
Advantages include:
Accountable to local regulations and therefore meet a clear concentration of sanitary and safety standards.
Highly trained employees, structured learning programs and recreation equipment not found in a typical home environment.
Predicable hours of operation and availability of care.
Disadvantages include:
Larger staff to child ratios, which in turn lead to less individual attention for each child.
Instability in caregiver providers with typically high staff turnover.
Additional children can lead to added exposure to illness and infection.
The hours of operation are usually rigid and therefore offer less individual flexibility.
Family Child Care
Children are cared for in a childcare provider's own home with other children. Advantages include:
A more relaxing home family environment.
Consistency of the caregiver.
Usually fewer children than a larger day care center, therefore each child receives more individual consideration.
With fewer children in a smaller environment, there is less exposure to sickness.
Usually inexpensive compared to other childcare service options.
Disadvantages include:
Regulations and licensing can be minimal or non-existent depending on the state's requirements. Therefore new families are responsible for scrutinizing the standards of care before enrolling their child.
Potential for backup care problems if the provider becomes ill or has an emergency.
Questions can arise over the caregiver's ability to handle a group of children and her individual qualifications.
In Home Care and Nanny Services
The caregiver comes to the child's home either as a relative, nanny, or a local student mother's helper. Two great resources for finding an in home caregiver are found at the organizations 4Nannies, BabysitEase and Live In AuPairs.Advantages include:
Completely familiar environment, baby's own bed or crib, toys and foods.
Stability of caregiver.
Personal one on one attention between caregiver and child.
Sick care is not necessary if child becomes ill.
Extremely convenient and flexible arrangement for parents.
Disadvantages include:
Normally the most expensive form of childcare service.
Confusing Internal Revenue Service taxes and other insurance liability concerns regarding having a paid household employee.
Back up care is indispensable in case provider becomes unavailable.
Occasional Child Care
Pay-by-the-hour childcare found either at a facility or through a private baby sitter. In most major metropolitan areas there are day care centers that allow drop in supervision. For the occasional need this can be a great resource. A traditional babysitter is also an excellent choice for the infrequent desire for childcare. For great tips on finding a babysitter for your home try LoveToKnow Baby article titled Baby Sitter.
Before and After School Child Care Services
Normally larger daycare centers provide out of school childcare with bus or van routes to the various local schools. The majority of school districts also contract with a childcare provider to give parents an option for care outside of school hours. Typically these programs are held at the actual school buildings or a nearby facility.
Sick Care Service
Basically a back up service for when your child is sick and cannot attend the regular childcare programs. This service is a necessary requirement for parents who are unable to take time off work to care for a sick child. An outstanding non-profit organization named National Association for Sick Child Daycare, is an excellent resource for finding this kind of care service in your region.
After reviewing these types of childcare services, each family will need to assess its own personal needs regarding their children's supervision. Given these preceding specifics, one or more of these services are essential to provide the appropriate care for children while parents are unavailable.