Popular Names For Boys and Girls
The top 10 baby names usually change somewhat from one year to the next. Sometimes, the most popular names move up or down in the list. However, there are other years in which new names become quite popular.
This list will explore several top baby names for boys and girls based on the 2017 statistics from Baby Center, Nameberry and Mom 365 for boys and girls, which based their information off hospital records, the social security administration and users. The origins of the names and a few well-known people sporting this popular name add depth to the name and show how it might fit your little one. So pull up a chair and examine why Emma or Elijah might be the right name for your baby!
Liam and Emma
With over 11,000 entering the world in 2017, according to Baby Center, Liam was the most popular name for boys across the board. Looking at the Irish origins, Liams are "strong-willed warriors." This is also a shortened version of the name Uilliam or William. A few famous Liams have included actor Liam Neeson, athlete Liam Tancock and author Liam O'Flaherty.
Emma is a Germanic name that means "universal or whole" and with 11,000 girls bearing this name, it is very popular. Not only will your child bear the name of some great historical figures like Emma of Normandy, a queen of England, but also famous Emmas like Emma Watson, an actress, and Emma Tregaro, an Olympic athlete.
Noah and Olivia
Noah came in a strong second with more than 10,000, according to Baby Center. Noah is derived from a Hebrew name meaning "rest or comfort." This strong name was also featured in the bible as the name for the creator of the arc.
With origins that date back to Shakespeare's "Twelfth Night," it's no surprise that Olivia comes in second. This strong name, which is of Greek origin and means "olive tree," has several famous examples like actress Olivia Wilde, and singer Olivia Newton-John.
Mason and Ava
Has the name Mason been tickling your fancy for your unborn baby boy? This name with French origins typically means "stoneworkers." Mason has topped many of the top 10 lists in 2017.
Competing with the Masons of the world might be a tough act to follow, but Ava does a great job. This popular name can hold duel meanings depending on the origin. In Latin origins, Ava means "like a bird." However, it could also be a shortened form of Chava, which means "life or living." Whatever the case, this is a strong name for your little baby girl.
Elijah and Sophia
Elijah is a very popular name in the U.S. this year. Elijah is a Hebrew name that skyrocketed to popularity in the 90s and still maintains a solid place among popular baby names in the 2000s. Meaning "my God is Yahweh," this name can be found in the Old Testament and among famous Hollywood stars like Elijah Wood aka Frodo Baggins.
Considering its Greek roots with the meaning "wisdom," it is really no surprise that Sophia has found a spot on several lists. You can also take comfort in the fact that your child's name will have a strong historical background with people like Sophia Loren, a famous actress, and Sophia Packard, a famous 19th century educator.
Lucas and Isabella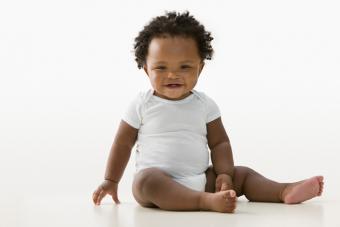 Does your beautiful baby boy look like a Lucas? This name is a variation of the name Luke from the Bible, but also has Latin roots meaning "light or illumination." So if your baby is the light of your life, Lucas is a perfect fit.
Not to be outdone, the Isabellas of this world also held a top spot among sources in 2017. This ancient name of Hebrew origin means "devoted to God" and can be found in royalty throughout history like Isabella Farnese. If you are looking for more recent Isabellas that your child could aspire to, then look no further than Isabella Rossellini, a model and actress.
James and Mia
The name James has been found to define individuals like James Madison, King James and even James D. Watson, a famous scientist. It has also been made famous through books and movies like James and the Giant Peach. It is of Hebrew origin and means "supplanter or he who supplants."
Joining James is Mia for females. This is a powerful name linked to soccer legend Mia Hamm and actress Mia Wasikowska. Mia is a Latin name that means "wished for or mine." With several children wished for daily, it makes sense that the name Mia is a hit.
Benjamin and Charlotte
The name Benjamin has been linked to several industrious people in history such as Benjamin Banneker and Benjamin Franklin. More recent Benjamins you might find include actor Benjamin Bratt or prime minister Benjamin Netanyahu. The origins of this name are Hebrew and mean "son of the South or son of my old age."
With lasting stories, like Charlotte's Web, and the author Charlotte Bronte, it's no wonder that Charlotte is a popular French name that means "petite or feminine." If you think your little girl is a princess, you may be interested to know that this is a common name for royalty as well.
Michael and Amelia
If you think your child is angelic, Michael, of Hebrew origins meaning "who is like God," is a famous name in history that was designated to one of the seven arch angels. If you are looking for Michaels of this century, who could forget Michael J. Fox?
Another popular girl name in 2017 was Amelia. This is a Latin name that translates to "industrious or striving," but it can also mean "defender." You'll see the name as the popular character in the children's book series Amelia Bedelia, as well as famous aviator, Amelia Earhart.
Jacob and Abigail
Another Biblical name, Jacob came in ninth on this list, but has been within the top 100 for about 30 years. This name means "he grasps the heel," and does have a bit of a claim to fame given the fact Jacob Grimm bore this name.
For a little girl, you might want to look at Abigail, which has Hebrew origins and means "a father's joy." It was also the name of King David's third wife and the name of Presidents John Adam's and Millard Fillmore's wives. Now that's something to aspire to!
Ethan and Harper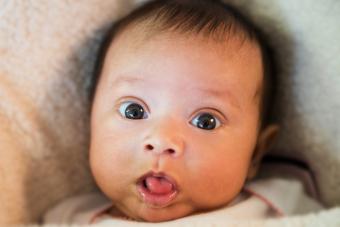 Last, but certainly not least, among the boys is Ethan. Hebrew in origin, this name translates to "strong, safe or firm." Ethans who join the world will have the privilege of sharing their name with the likes of classic characters like Ethan Frome, along with famous actors like Ethan Hawk.
Rounding out the girls is Harper. This name actually finds its origins in a last name. Well-known Harpers of the world include Harper Lee the author of To Kill a Mockingbird.
While the names might change slightly, you can be sure any of the names on this list will likely still be popular baby names in the coming years. Now you have the tools, it's up to you to find the perfect name for your child.